March 2017 we got our first ever order of baby chicks.  What a summer of learning!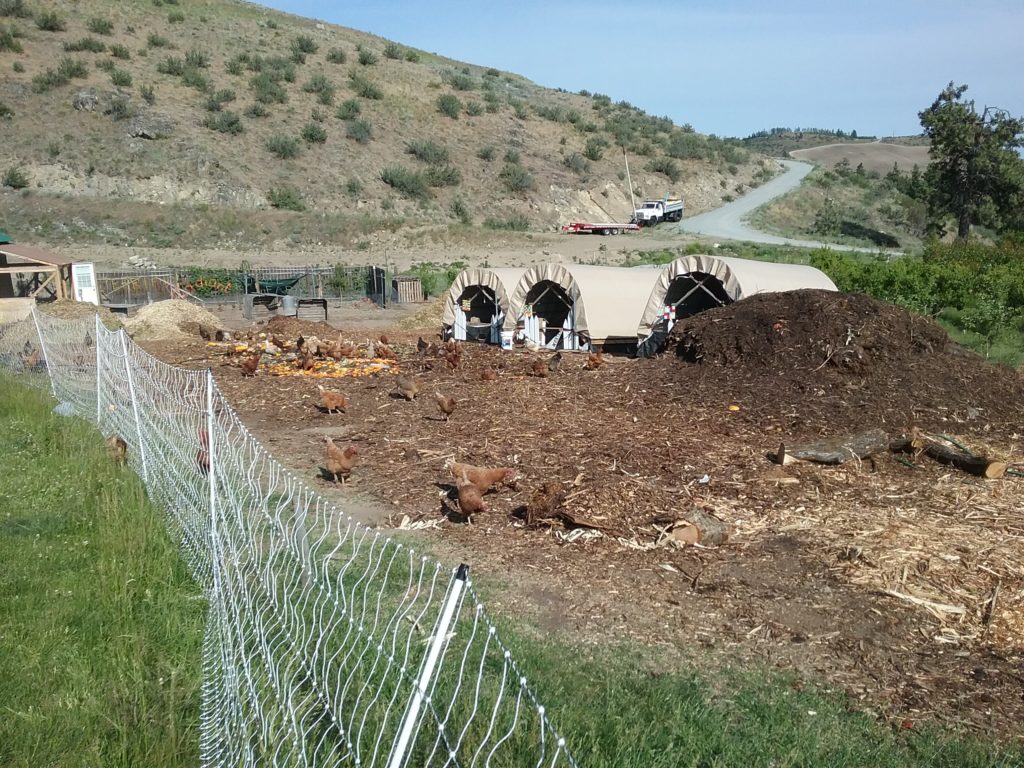 March 2018 we bought the 200 laying hens from Happy Hen and we became Happy Hens.  We soon added almost 500 more baby chicks to grow up and become egg layers.
As of Spring 2018 we are delivering eggs to IGA Chelan,  Red Apple Manson, Blueberry Hills and Lone Pine Fruit Stand and Coffee Shop.
There's a lot more desire for farm fresh eggs than we can currently provide, we look forward to having more eggs for sale this fall.
A conventional egg producing operation has four basic categories
In a soil-based egg operation,  we strive for
Minimizing bought feed
Chickens living on soil and producing natural eggs
Using "wastes" of restaurant and grocery scraps, wood chips from tree trimmers, and manure from chickens to create a zero waste, soil producing environment.
Housing chickens so that manures are an easily used benefit.
We have said that we want to raise chickens "at the speed of soil."  The other pages under this tab tell where we get our food scraps, and how the chickens are an integral part of making compost soil.  We use this compost at our Many Spokes Farm and when we have enough we'll have it available for sale.