Easter blessings.  We brought home a mix of egg colors for our Easter basket this year – all natural blues, browns, tans, and whites – no extra colors added.   What a blessing to have chickens giving us these eggs every day!
And here are the Easter Chicks.   Six fuzzy cute new chicks.  The hatch happened over the last three days.  Of the two dozen eggs, these are the survivors, a rough hatch.  We're thankful for these new little Icelandic chicks.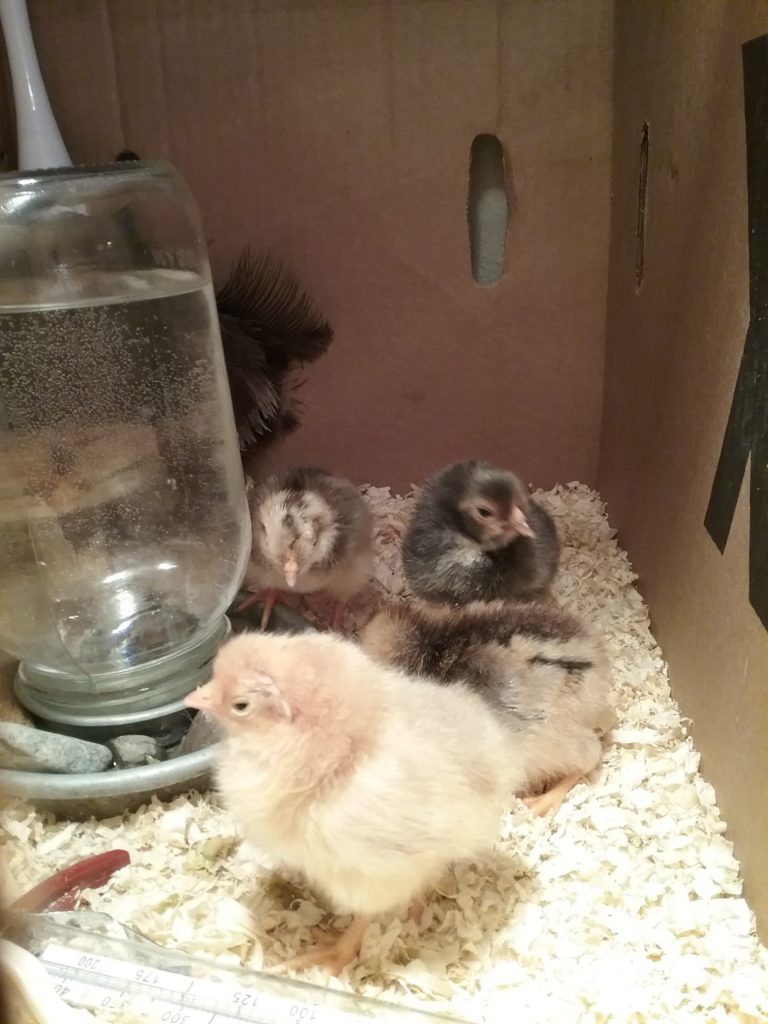 At the same time these eggs were hatching, Bossie Bessie, one of our Icelandic hens started laying on eggs, all on her own.  It was fun to incubate eggs, but I think the hens are much wiser than us about bringing baby chicks into this world.  We watched this once before, with Rosie hatching 12 out of 13 eggs and taking care of them outdoors in cold January winter days.  We like mama hen wisdom, especially after trying to incubate eggs on our own!
Happy Easter!